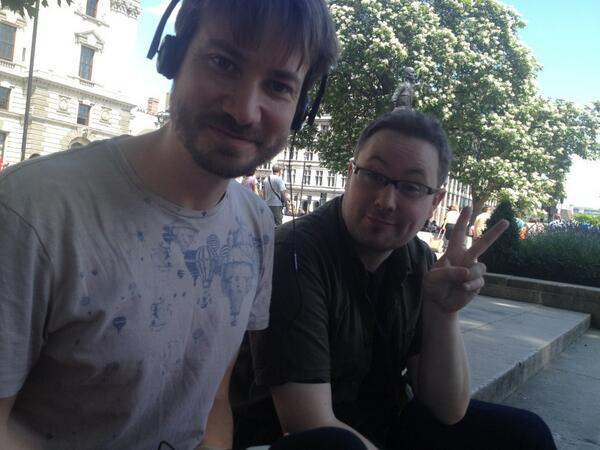 Your hosts Roo and Leila are joined by treat-spert Lee for unusual snacks in Parliament Square. Chocolate melts and and baked goods become uncomfortably sticky under our scrutiny and the hot British sunshine.
Big news: Roo finally prepares to grow up.
Hark: is that the sound of wedding bells in Leila's future?
Plus: Big Ben, bum bags, hairdressers, Spar vs spa, sci-fi deadlines, and lots more.
Plan ahead: our next episode will include a Shift Run Stop commentary of X Files s01e03 ('Squeeze'), so acquire a copy soon if you want to watch along with us.
Links: Roo's newsletter | Leila's newsletter | The SRS forum | @ShiftRunStop | Buy a tape of this episode, or any other.
Play [54:36]
Download this episode or subscribe to the podcast for free.
Posted: July 25th, 2013 | 3 Comments »
---